One of the most difficult things I've had to do is choose between two good things.
Sounds like a good problem to have, right? "Do I take the Ferrari, or the Lambo?"
But I really need to explain.
I can't become a full-time published writer if I'm fiddling with music stuff, or building things, or even restoring my old car. Could I even carve out more than an hour a day to write? Is that even possible?
I am stretched to my limit as it is, really. I can't do anything without it cutting into something else on my calendar. I'm double-booking myself in hopes that one of the engagements falls through. I'm on borrowed time.
Time management schemes only work to a certain extent, especially when there's things to deal with like unreliable vehicles, conflicting work schedules, unplanned emergencies, drama, and a full-time job. There just isn't enough time in the day to get everything done in a timely manner, no matter how much I shuffle things around.
I feel like my days have been short-sheeted. I keep trying to pull the covers to one side, and it uncovers me somewhere else.
So how do I get rid of some of these projects and responsibilities? Guess what? It takes free time- which I am already short on. Something has to give.
I could leave my projects sit, untouched, for months and not be worried about it. But that's not an option, because the stuff piles up and clutters the house, making it difficult for everybody to get things done. Not to mention it clutters my thought process! But it takes more time and energy to cleanse them from view.
I don't have solutions yet. I just know where I need to go, and hopefully will be able to document how I get there.
Onward, and upward!
Related
Sections
Categories
Tag Cloud: It Gonna Rain
Support Digital Freedom!
Not Entirely Unlike Chiptune
#BikeCommuterCabal
The Sinfonia Foundation
Hate The NSA? Start Here!
Upgrade!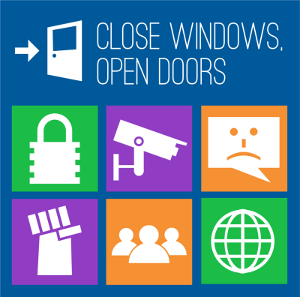 NaNoWriMo
The Way-back Machine